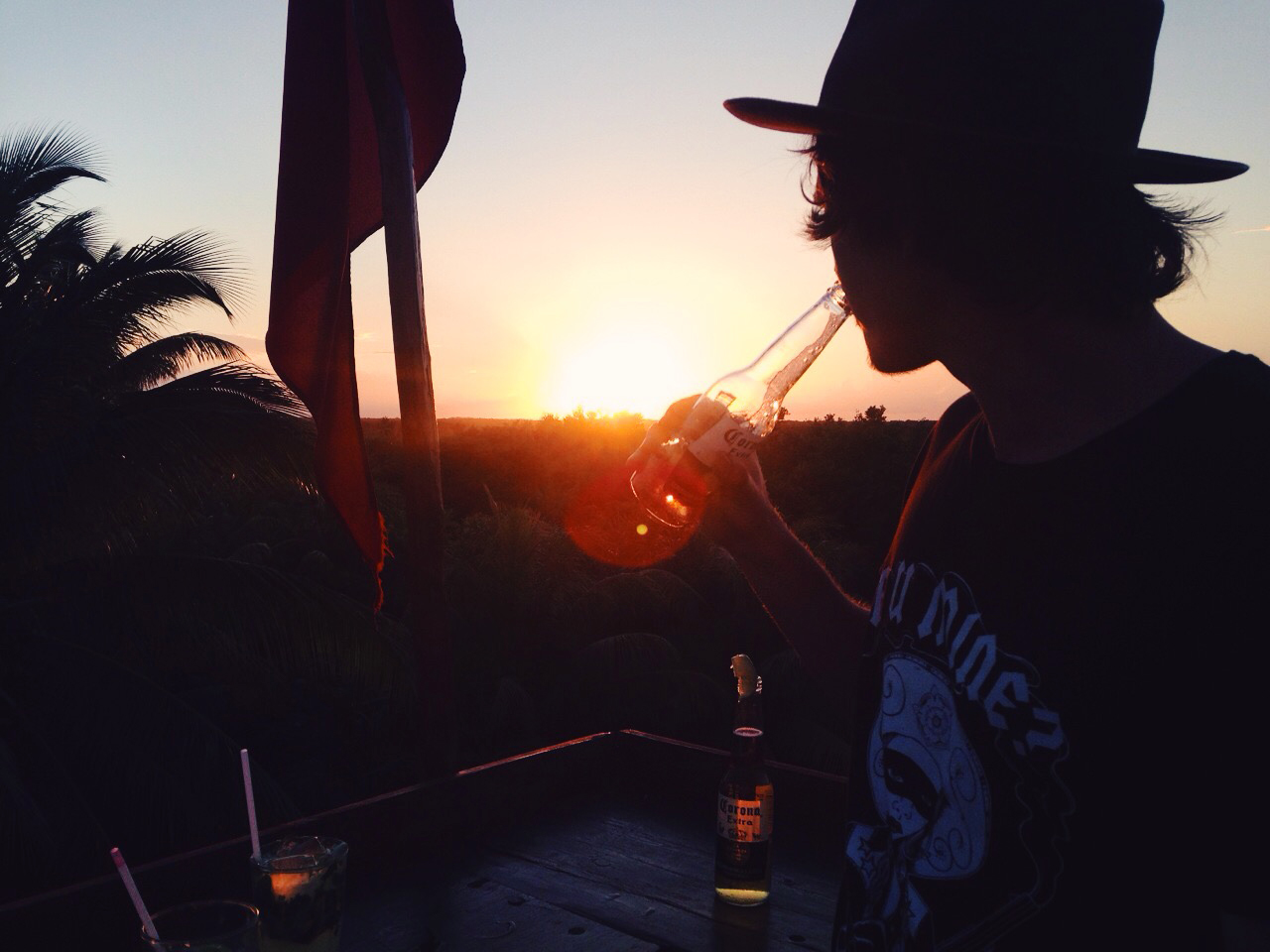 GITANO
A pink neon sign glows bright in the dark jungle night, the hum of an acoustic guitar and heady scent of copal incense swell from deep within the palm canopy, you've arrived. Tulum's answer to a chic New York haunt, it's safe to say Gitano is the hippest, most charming spot on the block.
Our favourite place for a pre and post dinner drink, the impressive bar stands tall and sure, and with an eclectic liquor selection, cocktail list inspired by a 1940's tiki bar and buzzing crowd, you know you're in for a good night the moment you set foot in the place. The bar staff are attractive, accomplished and attentive mixologists, the perfect match for a desirable and exclusive nightspot.
The decor is bohemian, chic, flamboyant, and yet typically Mexican; the hanging chandeliers and infamous disco-ball seem to accompany the low benches, hand woven pillows and rustic wooden tables effortlessly. If you're looking for vibrant cocktails in a tropical paradise, ambience, tapas, dancing, music and mezcal, Gitano cannot be overlooked.
We recommend: Order a passionfruit martini, head for the disco ball and dance the night away.
GITANO | Boca Paila Road, KM 7 Tulum Beach, Jungle Side
CASA JAGUAR
Dark, mysterious and understated, Casa Jaguar is a low-lit bohemian bar and restaurant nestled below the thick jungle foliage towards the busier (Hartwood) end of the Boca Paila beach road. Artisan cocktails are served in stone tumblers, and from the moment you arrive, all of your senses are awakened — sound, smell and taste. In harmony with the hypnotizing surroundings, Casa Jaguar is soundtracked perfectly! The music curation is spot on and a crucial and integral ingredient to the whole experience.
We recommend: The Illya Kuriak with lychee, rosemary, ginger and mezcal or a Todos Santos with passionfruit and mango.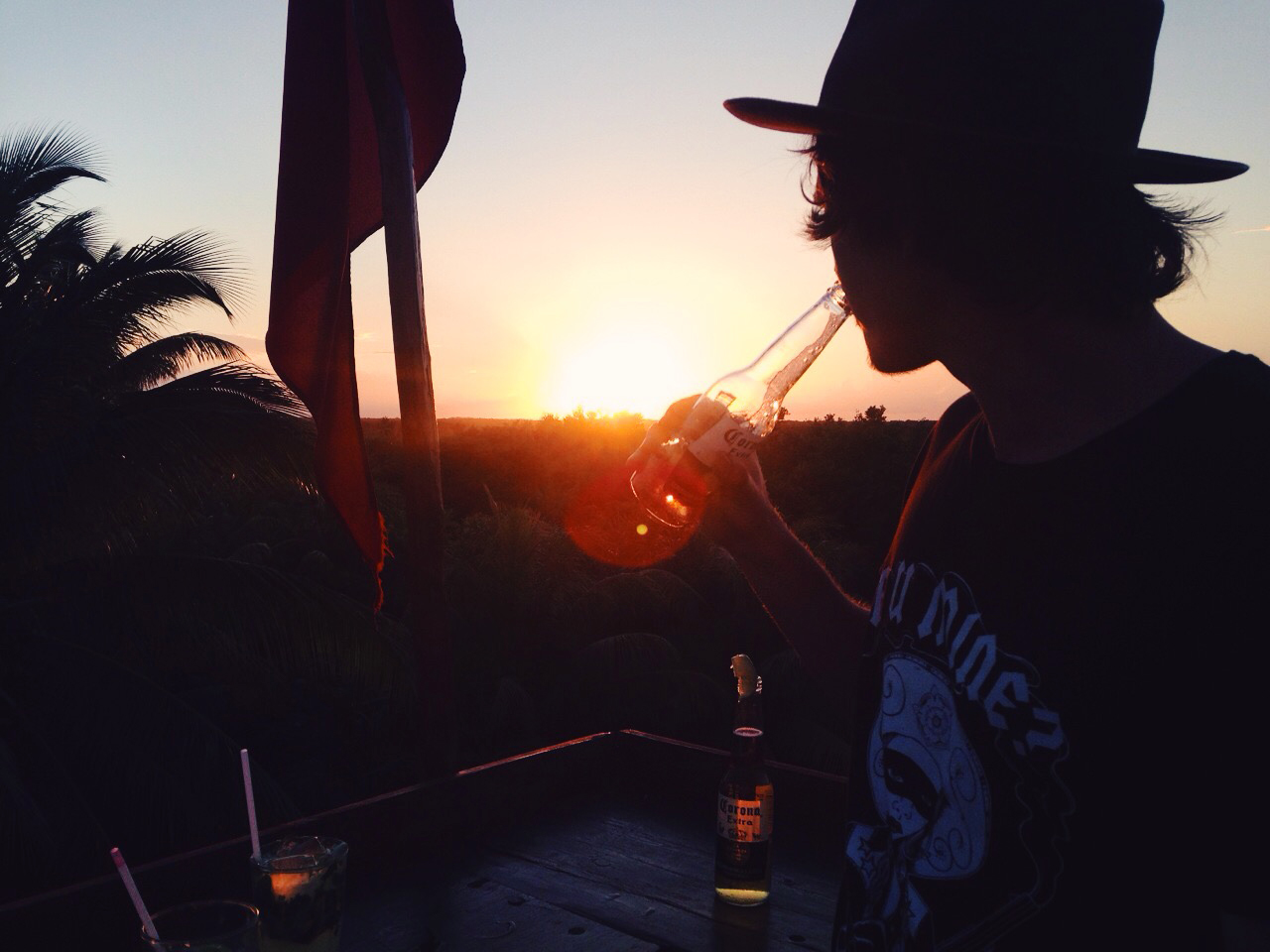 MATTEO'S SUNSET LOUNGE
An unrivalled setting for sundowners in Tulum, head to Matteo's in time for happy hour and you'll catch the spectacular sunset from the viewing platform high above the Mayan jungle. With a relaxed, beachtown BBQ vibe (hammocks included), Matteo's is all about dressing down and drinking mojitos. But be warned, in high season you'll have to wrestle your way to a prime position at the top and will potentially be rubbing your shoulders with a few sports fans in the cantina bar. The colourful Mexican graffiti art adds to the energetic atmosphere, and even though Matteo's is nothing to write home about, it is a fun spot when you need a break from the 'hipper' places Tulum has to offer.
We recommend: Happy hour is from 5-7pm; grab your drinks and head straight to the top to guarantee a prime spot for sunset.
MATTEO'S |
Carretera Tulum Boca Paila km 5.2, Manzana 10 Lote 16, 77780 Tulum